Michael Hussey has likened the leadership style of Virat Kohli to that of his compatriot Ricky Ponting saying that just like the two time world cup wining captain of the Kangaroos, Virat also has got that drive in him to come out victorious every time he steps on to the field.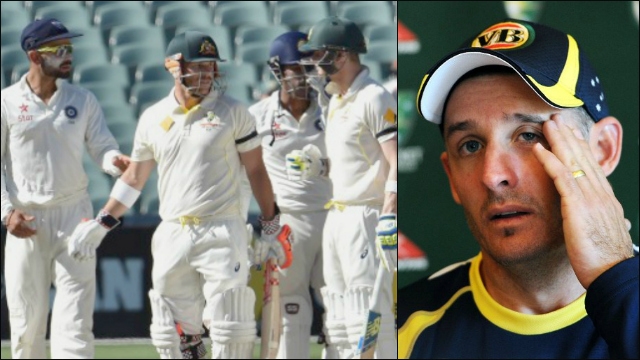 As per Hussey, Virat is a captain who does not just tell his boys to do something. He actually shows them by doing it himself, whether it is fitness or the performance on the field, he excels in everything himself and raises the bar high and then demands the same from his boys, something which Ponting used to do.
Regarding the comparisons of Virat with his predecessor Dhoni, Hussey reckons that it's one of the things that Virat will always have to deal with. He has taken over from a man who was very, very successful leading the country and people expect the same from him too and that's why they draw comparisons between him and Dhoni.
But, what Virat has done really well in terms of his captaincy is that he hasn't been copying Dhoni and his style and has gone with his own personality. Dhoni obviously had a certain style of captaincy and it was obviously pretty good because it got India some great results, but Virat is not like him and he is not trying to be like him either. He is doing it in a different style which is his style and that is getting India good results as well.
Talking about the upcoming India-Australia series which is probably the most anticipated series after the Champions trophy, Hussey says that Australia might not have been a force in subcontinent in red ball Cricket, but, in white ball Cricket, they have dominated even in these conditions. So it's an evenly matched contest.